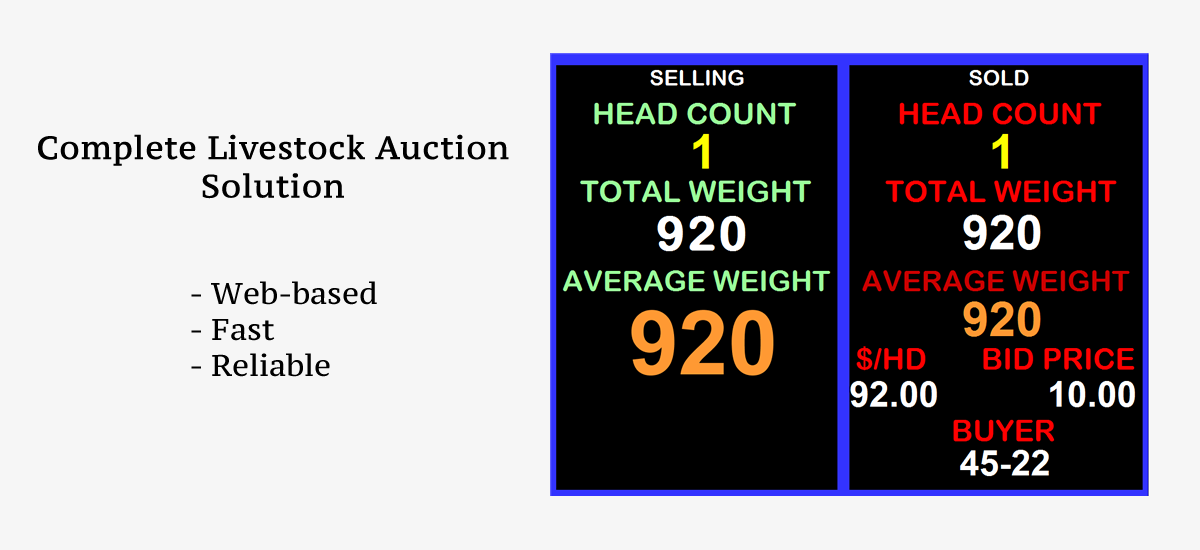 Sale Time Systems (est. 1988) provides software solutions for the livestock auction market. Our 30 years of industry experience allows us to offer a complete solution built on current technologies.
Contact us today to learn how we can contribute to your success in the livestock auction industry.
800-370-0598
Sale Time is proudly developed and supported in the USA.